Your Full Service Local Master Electricians
Since 2004, we've been servicing our local Brisbane southside community for all their solar, electrical and cabling needs. We've worked hard to build our reputation for being honest, reliable and on time, while providing high quality and professional work. Whether you've got a small job, or a large project, we'll always put in the same care and attention to ensure you get the very best outcome.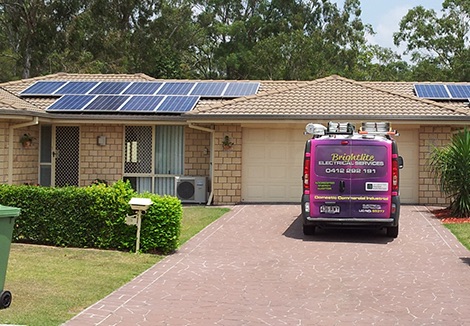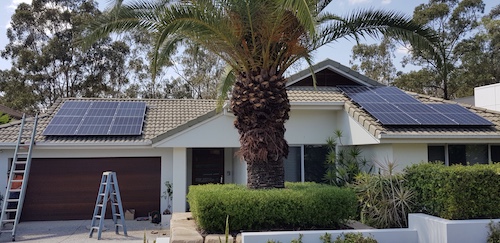 At Brightlite Electrical Services, being 'pretty good' isn't enough. We're determined to give our customers the best – the best information, the best customer service and the best outcomes. From start to finish we do whatever it takes to get the job done right the first time, on time. And when we say 'on time' we mean just that. We simply won't take a job if we don't think we can finish with the customer's desired timeframe.
Of course, your safety is paramount to us. We'll never take shortcuts when we work for you. We understand the regulations and requirements for each job we undertake, and keep our knowledge up to date at all times. Our work meets or surpasses every industry standard, so you get the best results in the safest way possible.
We are members of Master Electricians Australia, licensed in solar installation and split system air conditioning, and experienced with phone, data, repairs and maintenance. Along with this, we bring the full service capabilities that come with our over two decades of experience.
Electrical work is never a one-size-fits-all solution – but often needs a combination of skills to solve a problem well. Our team have just that experience.
Tas is the founder of Brightlite, and has over two decades of experience in a wide variety of electrical work. Tas brings to our team a laser focus on providing safe and high quality electrical and cabling services to our community. But his real value is in the personal touch he brings to the electrical services industry.

When you hire Brightlite, Tas will remain your point of contact at all times to ensure that each element of your project goes to plan.
* Our
'No Hassle'

guarantee *
Call us today and we'll provide an obligation-free quote on your electrical installation and maintenance. No stress, no pressure. Just the best price and guaranteed quality.
Call back within 8 business hours