Solar Design and Installation
When you're looking to install solar in your home or business, you want to work with an expert. You want to know that you're buying the right system for your property and that it will give you the benefits you're looking for within your budget.
Working with Brightlite, we can both design and install your solar meaning you'll get a system that suits your property, your needs and your budget. After all, there's no one-size-fits-all solution when it comes to solar systems.
We take care to ensure that the products we offer work well, and are upfront about what you can expect from each system. It's important to make sure you do your research when it comes to solar as 'cheap' doesn't always result in a good outcome.
The quality of the products is important, and we only recommend those products that have proven to work well over time. Of course, the system is only as good as the installation. Expert installation ensures your system will work as designed and to capacity, saving you both money and headaches.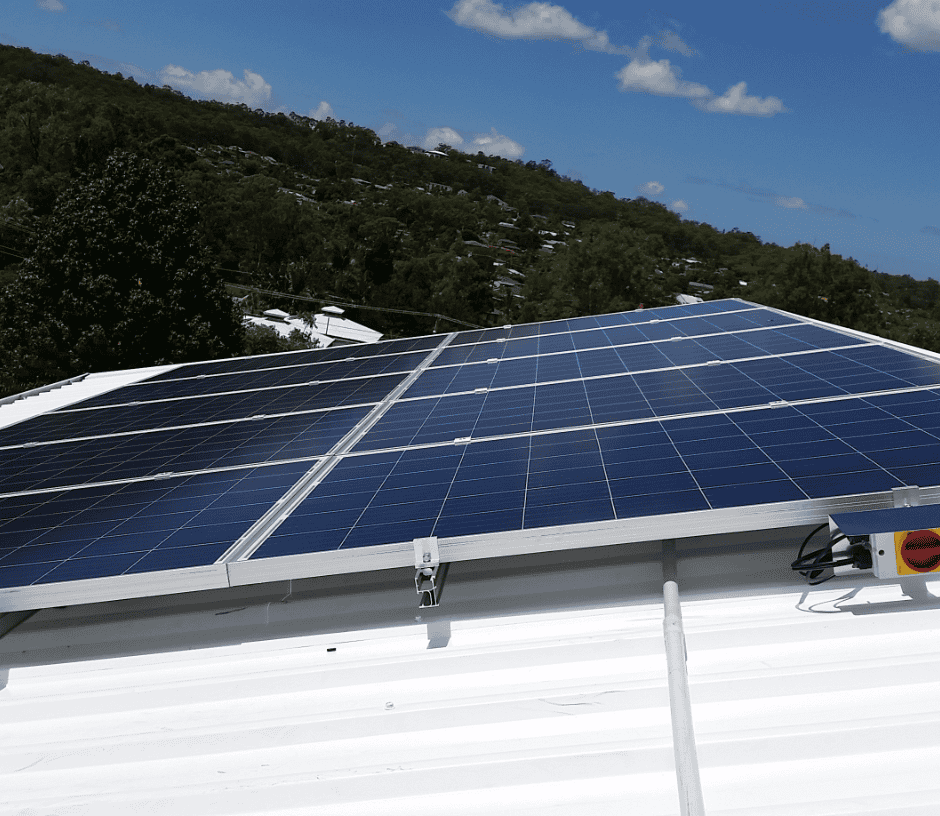 Solar Repair and Maintenance
Sometimes you might find that your solar system is not working well, or that it's not providing you the cost savings that it should. In those cases, we can find out what is going wrong and work to repair that for you. This could include testing of panels and inverters. Or it may be that your solar system simply requires service and maintenance.
Whatever the problem, our experts will be on site quickly to diagnose the fault, provide the most cost-effective solution options and ensure we get your solar system in operation again with the least amount of inconvenience to you.
We only recommend high-quality, Tier 1 panels and inverters from respected manufacturers. These are companies that are well-known in the industry for the technical performance of their products.
We never take shortcuts when it comes to installing your system. As Master Electricians we ensure that your system is installed to the highest specifications.
When you work with us rest assured that we'll get things right the first time.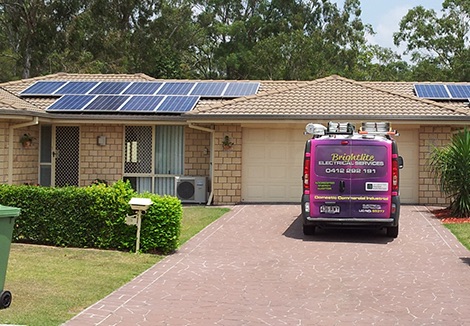 Of course, as with everything, faults can happen. In that case, simply give us a call. We'll have our solar experts out to you to bring your system back to its full potential straight away.
When you work with Brightlite, we don't just do the installation and walk away. We also provide after-sales service and are here to help with any questions or problems into the future.
We will be using Brightlite Electrical again!
Great work from Tas and his apprentice. We're DIYing a kitchen and he provided very helpful advice for us newbies regards the processes involved. Upgraded our wiring which was in dire need of. We'll be seeking Tas' services again for all the electrical work we'll need to complete our house reno.
Prompt & professional customer service!
Called brightlite electrical up to find out why my lights were out, and they were there within half hour of calling, other place I called was going to take a week to fix, was a pleasure having the guys here were professional and did a great service and didn't cost an arm and a leg, thanks guys will be calling you again in the future for any other problems!
Great & affordable!
Excellent workmanship, prompt and efficient service. Great value for money.
* Our
'No Hassle'

guarantee *
Call us today and we'll provide an obligation-free quote on your electrical installation and maintenance. No stress, no pressure. Just the best price and guaranteed quality.
Call back within 8 business hours